CUSTOMER EXPERIENCE WITHIN TECH SUPPORT
Technical support is still often seen as a supportive troubleshooting function rather than a critical part of the strategic business operations or a function that creates added value:
We at Barona IT wanted to discover what are the trends in tech support field now and how do the experts see its development and the meaning of customer experience within tech support.
Barona IT is developing technical support in the Nordics by employing more than 800 technical support specialists annually for almost 10 years and we have seen a big change through our customers and now we want to share the best practises for everyone working within tech support - Enjoy!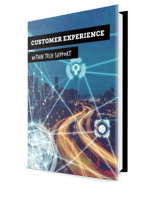 CONTENT OF THE GUIDE:

Expert insights on customer experience present stage and the future in technical field

Trends and future visions and plans in technical field

Tools on how to

achieve a competitive advantage in the IT-support services sector




This guide has been co-written with the digital experts of our corporate community, Barona Group. The book is based on our own experience and their expertise. Moreover, we have interviewed seasoned experts who work with IT support on a daily basis at Fujitsu, Atea, Infocare and Enfo.
BARONA IT
We believe, that the future belongs to the brave. With the right attitude and right skillset, no challenge is too great. We form a community of such pioneers within the Information Technology industry. Our rapidly growing community employs over 1000 IT professionals within the Nordics and in our sites located in Poland and in Spain. We operate in two business areas digital talent solutions and solutions for technical support.